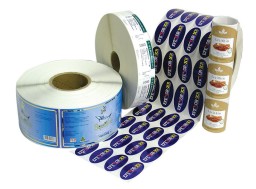 Click thumbnail to enlarge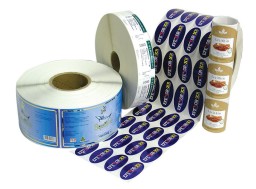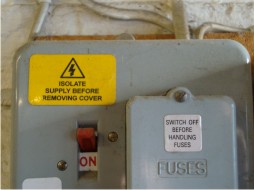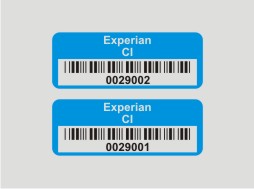 Laminated Labels
One of the questions we frequently get ask is; do we supply laminated labels? The simple answer is 'yes' we do. In fact nearly 80% of the labels we print are overlaminated with a clear protective coating. Some companies often under estimate the importance of having their labels laminated. The benefits of using laminated labels are highlighted below:
Gives the material a quality look and feel
Deepens and brightens colours
Enhances contrast
Dirt, grease and smudges can be cleaned off
Gloss, matte or satin finishes are available
Protects from spills and abrasion
When overlaminating our labels, we normally use a clear vinyl or polyester material. Once the label has been printed, a clear transparent film is then automatically applied to the printed section and die cut to size. This process is known as overlamination. The laminate film is available in different thicknesses and finishes. We normally use a 1 thou (23 micron), which is available in gloss and matt. Laminated labels also extend the lifetime of the product. Why not contact us today to receive your free no obligation free quotation!
Label Examples