Printed Labels
Welcome to Tollgate Labels. We are a UK label manufacturer of custom printed labels. We offer a diverse range of products, supplying a multitude of labels including asset labels, security labels, product labels, barcode labels, in fact almost any type of self adhesive label.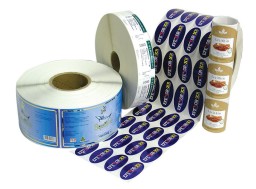 Click thumbnail to enlarge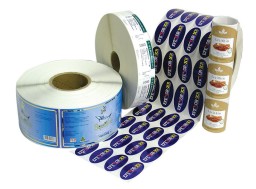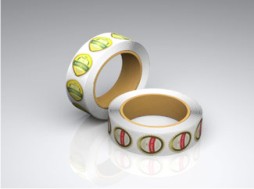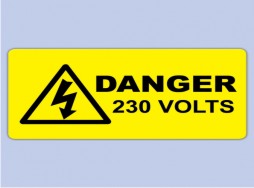 Competitively priced
printed labels
:
We are able to keep the cost of our products competitive due to the in-house equipment used to produce our labels. With our new digital press, the latest installation to our collection, we can produce printed short-run full colour labels within a short space of time. Also, because no plates are required in our new production process, the overall cost for our customers is reduced because there is no need for the expensive tooling often used by other companies to produce printed labels. This pioneering technology is able to produce eye-catching labels in a vast range of colours and sizes. Our printed labels can also be laminated or varnished for added durability, which improves the longevity and the overall quality of the finished product.
With the experience we have in the printed labels industry, we have over time discovered the best and most efficient way to source materials of superior quality in order to provide a good service to our customers and for a competitive price.
Label Examples
Due to our wide range of products, our customers often need some advice on which particular printed label will suit their needs best. Our team of staff are always happy to advise which the most suitable product is and to help our clients make an informed decision on what label is most cost effective.
Our client list includes brands and companies such as Vodafone, Tesco, Imperial College, the NHS and BMW, all of whom continue to use our services and purchase our products.
As mentioned, our team at Tollgate Labels are always friendly and happy to help, so to learn more about the different types of printed labels we supply, why not call us today on 01293 551520.